Dancing with Dionysus at the 5th Annual Beltane/Spring Festival
Sponsored by Brid's Closet at Palaia Vineyards
Join Judika for a fun-filled day at Palaia Vineyards in Highland Mills, New York on Saturday, May 5th. Doors open at 9am. Judika will be offering readings and will have books available for sale. She'll be doing two workshops:
Dancing with Dionysus and the Truth about Maenads
Dionysus, Bacchus, Bromios!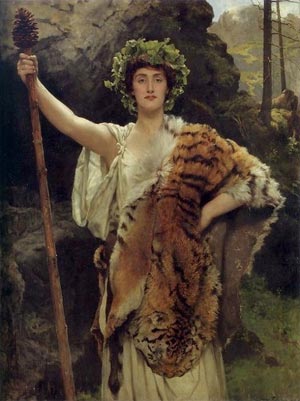 By any name, this primordial deity is the Lord of Wine, King of Intoxication and Epiphanies, and a Green Man. What better place than a beautiful vineyard to explore the magic and mysteries of Dionysus?
Dionysus is a companionable deity—he travels with an entourage. Join Judika Illes, author of The Encyclopedia of Spirits and The Encyclopedia of 5000 Spells in a celebration of Dionysus and his sacred ladies: his mothers, his beloved wife, the powerful goddesses, like Hekate and Kybele, who dance in his retinue, and most especially, his devoted followers, the Maenads.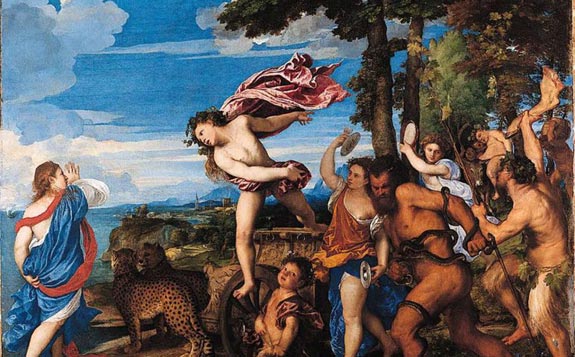 Long considered to be the forerunners and prototypes of modern witches, the Maenads were the target of the earliest historically documented witch hunt. Dionysus' dancing Maenads have long been the subject of controversy. If you think True Blood taught you all there was to know about Maenads, think again! Join us as we discuss ancient myths not found in children's books.
Spells and Spirits of Beltane
Come celebrate the return of the sun! Beltane is the ancient Celtic holiday inaugurating the bright half of the year. It is a festival of flowers, water, and fire. Rituals are held to awaken and increase the fertility of people, animals, and land. Witches and fairies come out to play. Join Judika Illes as we explore the spells and spirits of Beltane.
Beltane is the perfect time to cast spells for love, romance, fertility, protection, psychic enhancement, and to remove obstacles from your path. It's an optimum time for romantic magic and we'll discuss effective and ethical love spells. We will also discuss beautiful May goddesses, like Flora and Maia, from whom the month takes its name, as well as Belenus, Lord of the Season
For information and tickets
http://www.bridscloset.com/beltane%20page.html
For directions to Palaia Vineyards
http://www.palaiavineyards.com/directions.html
More Info